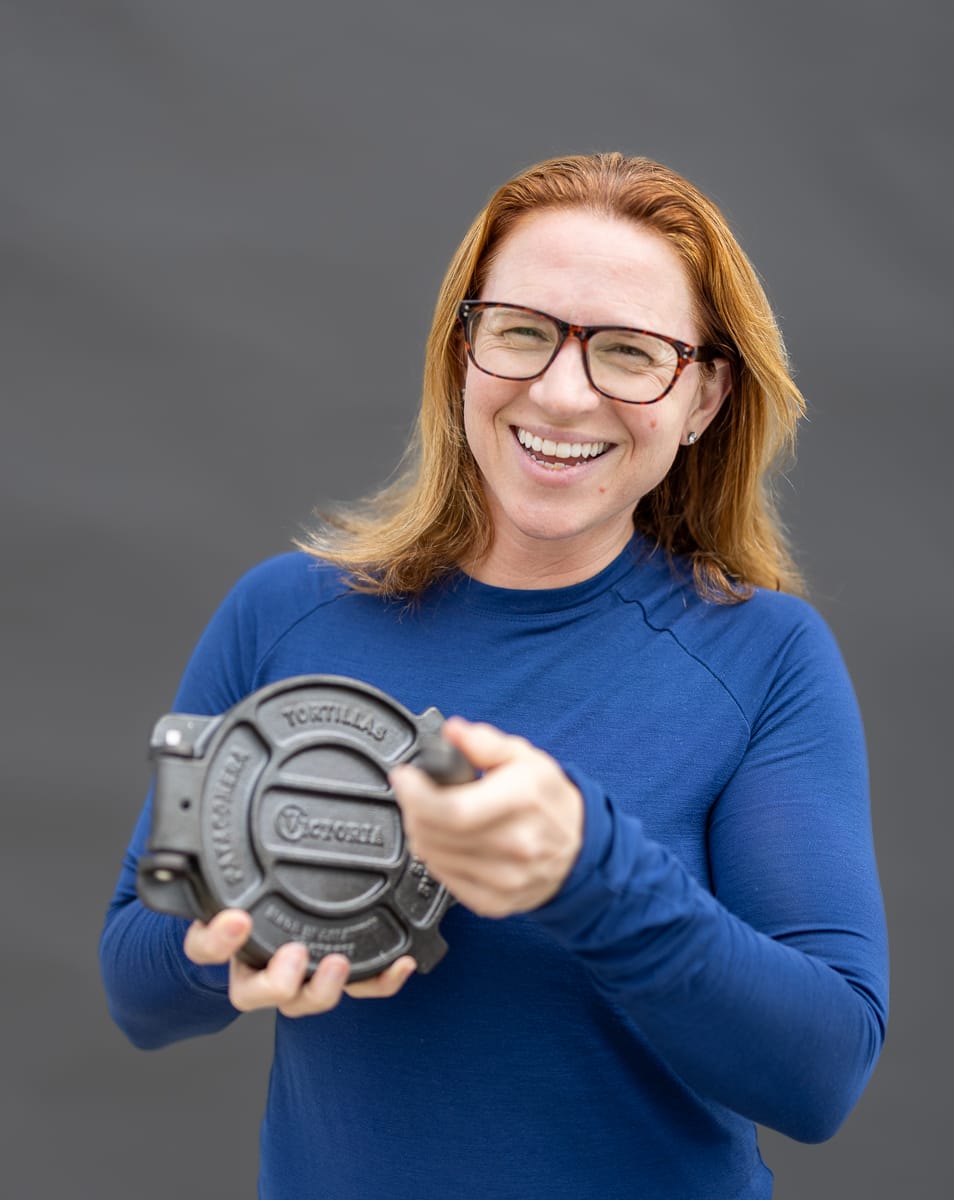 Board Secretary, SBC Food Action Network
Rachel Johnson originally hails from Toronto, ON, and (like so many!) found her way to Santa Barbara for graduate school and never left. Transitioning from academia into the non-profit sector, Rachel has amassed over fifteen years of program development, fundraising, capacity-building, and grant management experience in higher education, food systems, museums, K-12 schools, leadership initiatives, and more. Her strengths include strategic planning, storytelling for impact, program development and evaluation, equitable data practices, trust-based philanthropy, and collaborative impact. Rachel's personal values are rooted in equity and social justice, and she devotes her volunteer and philanthropic life to grassroots causes, systems change, and advocacy. When she's not working or volunteering, Rachel is training for her next backpacking trip or planning another international mountaineering adventure.
Why I love my tortilla press: When my partner and I got our first authentic cast iron tortilla press, it was a game-changer for our kitchen. Transitioning to more whole, unprocessed foods, and making meals made from scratch together has become a cornerstone of our home life. I could absolutely eat fish tacos every single day of my life and be content with little else – and once you've had them with fresh tortillas made from scratch, you'll never go back!